Few days back Sage has released Sage CRM v7.2 – Sage 300 ERP integrated setup files. So thought to install it on machine and check the new version and its features.
The New Stuff : New Item Inventory Lookup in Sage CRM – Sage 300 ERP integrated system
While setting up system Sage CRM v7.2 and Sage 300 ERP installation went smooth. However while installing CRM we came across an additional screen for registering Sage CRM software. Refer below screenshot.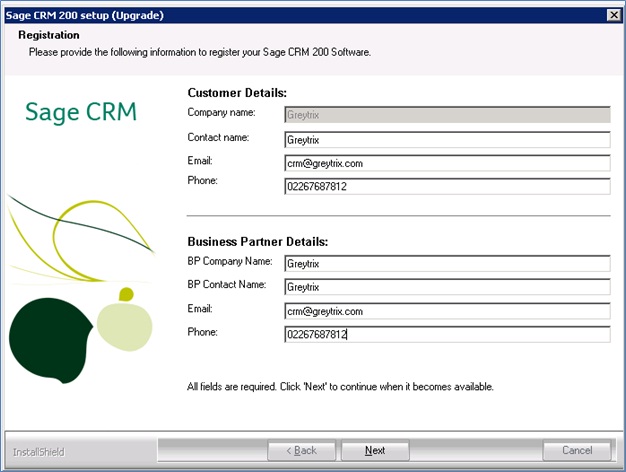 We were little bit surprised as till v7.1 we have not observed same screen before. All the fields on screen are mandatory which contains Customer as well as Business Partner details blocks on it. Also Next and Cancel buttons was disabled till we enter requested information. However before entering information we kept same screen open (as Cancel was disabled J) and checked Start à All Programs à Sage CRM 200. Here found that Sage CRM was installed.
After entering details and Next Button were enabled and upon clicking Next button, Finish button to end installation.
Finally after installation, as curiosity we logged in to Sage CRM 7.2 to check if these details are visible in Sage CRM and Bingo…we found these details are stored in CRM at below place.
Administration | System | License Key details
In Sage CRM v7.1:



In Sage CRM v7.2: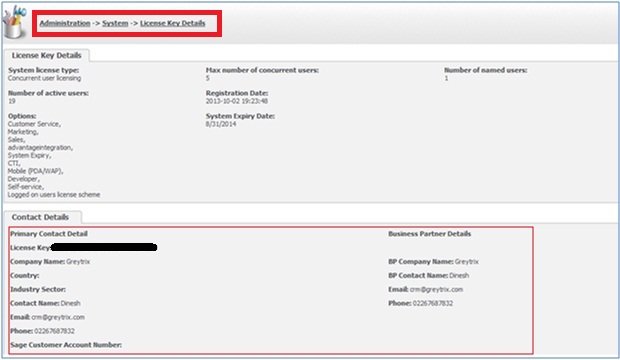 Also Read:
1) Ways to Replace Sage CRM License Key
2) Issues while upgrading the Sage CRM-ACCPAC integrated system
3) Hyperlink on Report columns
4) Sales Funnel on Dashboard Sage CRM 7.2
5) Features of Outlook integration with SageCRM 7.2