Sage CRM behaves differently for on-premise versions and when accessed through Mobile Devices like iPhone, iPad, Tablets, Windows phone etc. However with codeless customizations, user can easily add Custom entities on Sage CRM Find menus.
Let's consider an example; Sage CRM has a custom entity Project that user wanted to add on Sage CRM Find screen when Sage CRM is accessed through iPhone device.
New Stuff: Tab Control in Sage CRM v7.2
Here are the steps that you need to follow.
1) Navigate to Administration | Customization | Advanced Customization.
2) Click on System Menus and select iPhone from the Devices dropdown as shown below.



3) Select the Find Tab Group and fill details as shown below.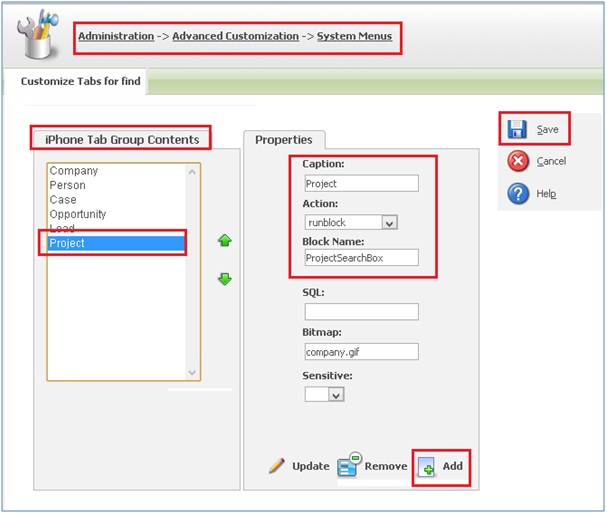 4) Click on Add button and then click on Save button.
5) This will add the Project into iPhone Find menu screen as shown below.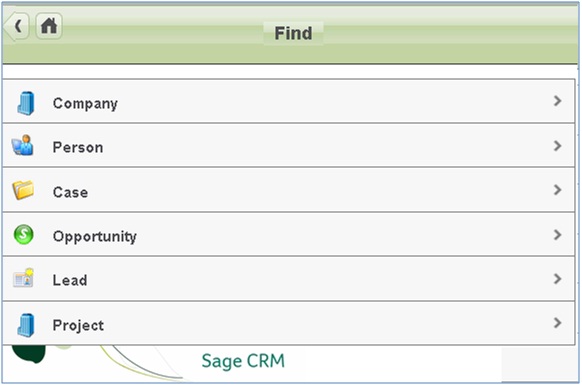 6) Clicking on Project name or arrow button; user will navigate to the project Find screen as shown below.



7) User can enter search critria and click on Find button to search projects. As soon as user clicks on Find button user will navigate to the search grid as shown below.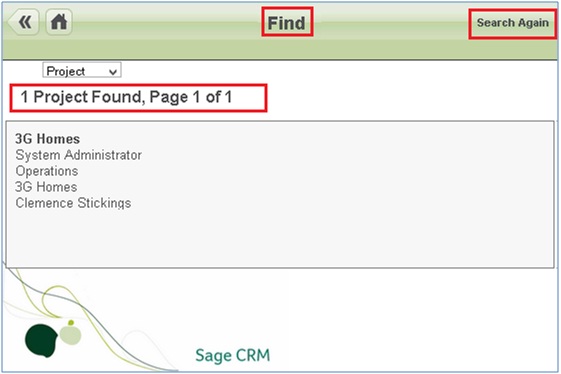 Clicking on Search Again; user navigates back to  Find menu screen.
You can follow above steps to add any other custom entity to Find menu without any coding J